RAWS Registered Automotive Workshop Compliance
The first question a buyer should ask before attempting to import an automobile into Australia is what import option will work best. The department of Infrastructure and Regional Development provides a detailed Eligibility Assessment online test.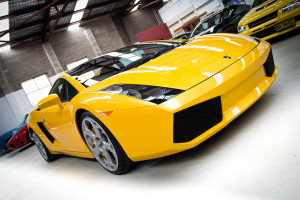 This assessment will help you apply for a Vehicle Import Approval, necessary for all imports to Australia. Generally, your approval will be granted or denied within 15 days of taking this assessment. Buyers should get a close estimate on the initial expenses in import fees. Once the car has been imported, you can assume there will be additional (presumably quite costly) maintenance required in order for the vehicle to meet Australian standards. This is why you should get estimates as accurate as possible and secure more than enough finances to cover these estimates. Without the funds to pay the import and maintenance fees, a buyer will have a beautiful specialty car sitting in another country. Ask if the company accepts personal payments or if a broker/handler will be necessary to manage payments. Additionally, make sure your form of payment is accepted (i.e. most workshops only accept cash, Visa, and MasterCard).
Ask about all permits and documentation you will need to obtain. Some RAWS companies acquire import and ownership permits as part of their services while other companies might require the buyer to obtain these licenses. Find out if you (or your broker) will need to be present for the inspection appointment. This specification is owner-based and will differ from company to company. If you are importing with a new RAWS company you will want to know if you are required to attend the inspections of your import. Inquire about Identification Plates. A buyer is able to personally apply for an Identification Plate approval, or the RAWS Company can include that in their modification process.
Ensure that you are up to date with all recent changes to requirements under the ADR. If you are importing more than one vehicle into Australia under the Personal Imports Scheme, you must have a spouse (or de facto partner) whose name will be listed as the importer of the second vehicle. That means it will be required that said partner meets the criteria for a PIS option. You will want to ask the best way to provide your proof of relationship. If you are on a temporary visitors' visa or a students' visa, you should ask under which option you will be eligible to import your vehicle. If a buyer is importing a newly acquired vehicle, upon questioning, a RAWS company is required to tell you what the date of manufacture is for the vehicle. This is the date the vehicle was first moved after the body-shell and powertrain assemblies were joined together.
Author Bio: Top Secret Imports is a family run, specialist car import business and has built a reputation as a selling of world class cars. A licenced Registered Automotive Workshop (RAWS) they are vehicle compliance and importing specialists.
Top Secret Imports goal is to ensure bringing your dream car into Australia is complete and painless. From sales, service, RAWS compliance TSI aims to make sourcing,buying,selling and compliance is as simple as possible.